Hi everyone!
Tomorrow we are having Beer Burgers for dinner. I'm planning to freeze a few of the burgers for when I'm out of town in a couple weeks. That way my men can pull them out for dinner! On the side we'll be having fries and some sliced tomatoes. My kids really do love the tomatoes. Sometimes I put course salt on them and some basil and sometimes I drizzle EVOO and add some garlic salt.
Beer Burgers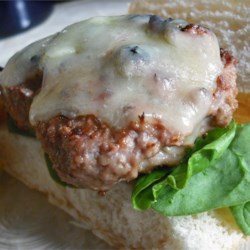 teamgulley via allrecipes.com
1 pound ground beef
1 small onion, finely chopped
3 cloves garlic, minced
1 tablespoon Worcestershire sauce
1 teaspoon salt
1/4 teaspoon ground black pepper
1/4 cup beer
Preheat an outdoor grill for medium-high heat and lightly oil the grate. Mix the ground beef, onion, garlic, Worcestershire sauce, salt, and pepper in a bowl. Mix in the beer until absorbed by the meat mixture. Form into patties.Cook on the preheated grill until the burgers are cooked to your desired degree of doneness, about 5 minutes per side for well done. An instant-read thermometer inserted into the center should read 160 degrees F (70 degrees C).